L'aupaire did the album two years ago "Refrain" the big round through the music media. Since his first single he has been convincing with shallow guitar riffs and folk-embellished pop. Now the man with the dark curls and deep eyes reports back. There have already been three singles from the lockdown. It seems as if the musician is finding new creativity in the challenges of these days.
After the summery vibes of "Ocean Girl" L'aupaire returns to a more acoustic set on the single "Boatsman's Call". Just him, the guitar and a few little gimmicks. The number is pretty down-to-earth and illustrative images actually pop up in your head: an old wooden boat fighting its way through the waves. Spray on the face. The relaxed atmosphere at the Baltic Sea has given way to a few more thoughtful lines. The song itself is about a love story.
"We make love to boatmen's call
I paint a sign of our romance on the city walls
As you whisper in my ear
You make all the noise in my head disappear
This could be all a dream or a fantasy
Where we are young, wild and free "

L'aupaire - Boatsman's Call
L'aupaire quotes the great Nick Cave
It is no coincidence that the song is named like the Nick Cave album of the same name. Because "Boatsman's Call" tells a love story. The pink and red initial phase was the soundtrack of the Nick Cave album. Two people who lived together in the loop of these twelve titles. With this, L'aupaire shows once again its great devotion for fantastic snapshots. The songs that accompany a fresh love seem to burn in. Even years later, after the heartbreak had long been overcome, songs retain their connections to the people with whom they were once shared.
At the same time he is paying homage to the exceptional artist Nick Cave. "I love to play with moments like this and break them up," says L'aupaire. He playfully mixes the levels between memories and music. The TV Noir favorites provided a similar album quote Nada Surf in 2002 when they sang:
"I've got blonde on blonde
On my portable stereo
It's a lullaby
From a giant golden radio "

Nada Surf - Blonde on Blonde
If you want to experience L'aupaire live despite the current situation, on April 15. As part of our livestream shows for TV Noir +, the opportunity to bring the show with him directly into the living room. All information about watching is available here.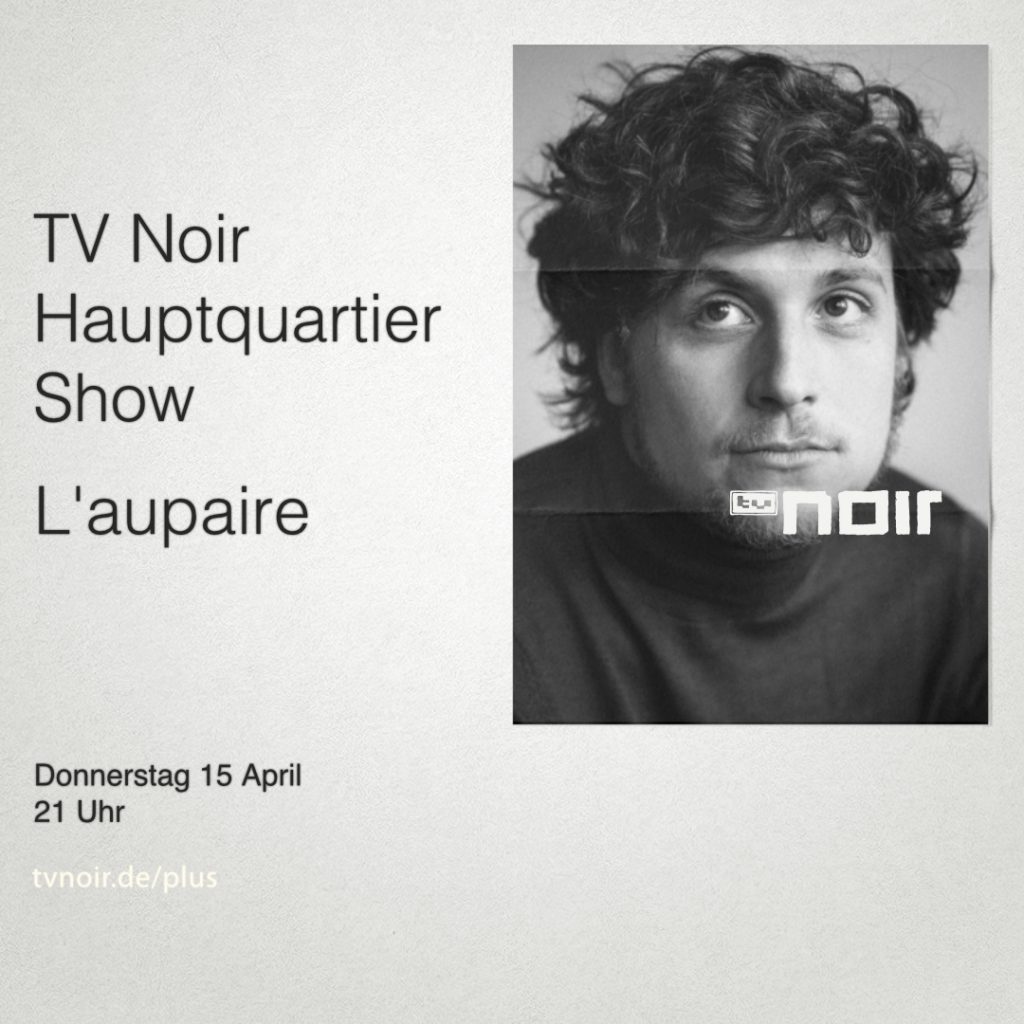 Follow our "TV Noir Favorite Pieces" playlist. There you will find the latest releases from TV Noir artists and other great musical discoveries.