Während heutige Musikgrößen wohl einen Tweet planen würden, der nach ihrem Ableben veröffentlicht wird und für Aufsehen sorgt, wählte einer der Lyriker unserer Zeit einen stilvolleren Weg. The Flame ist mehr Vermächtnis als Buch. Ein literarisches Werk, an dem Leonard Cohen bis kurz vor seinem Tod am 7. November 2016 arbeitete und über das er sagte, er sei bereit zu sterben, aber er wolle es vorher noch fertig stellen. Herausgekommen ist ein gewaltiger Abgesang, in Form von Songtexte, Gedichten, Notizbüchern, Illustrationen und sogar einigen Zeilen, zu jemanden der auf jeden Fall einen oben genannten Tweet angelegt hat: Kanye West.
"Exceptional. Clear yet steamy, cosmic yet private, both playful and profound… as soulful a credo as he has ever put on paper"
New York Times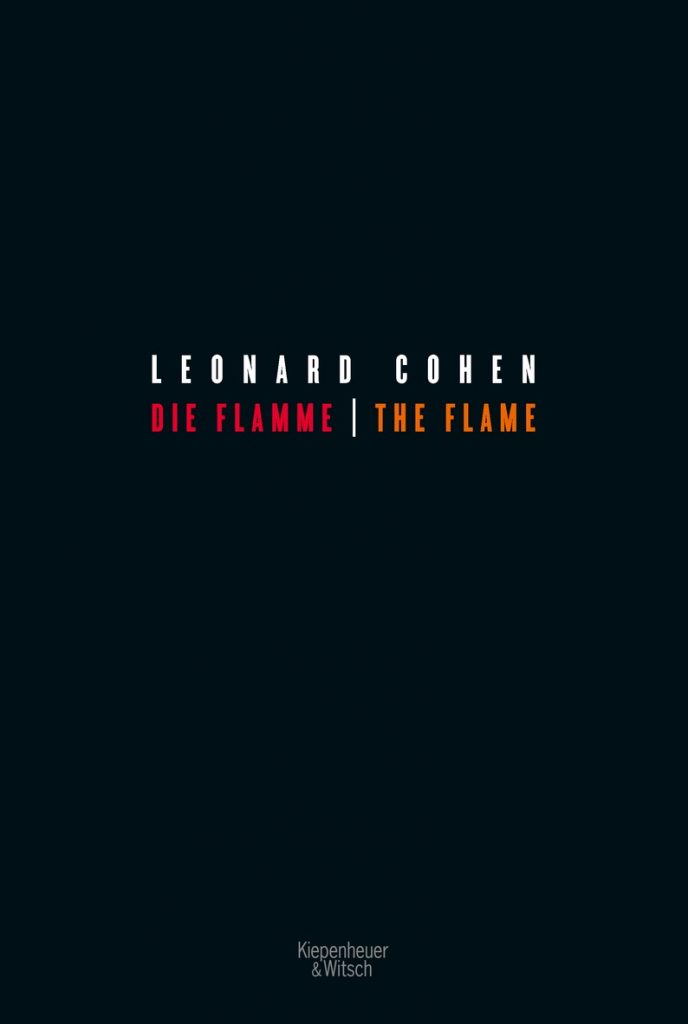 Die Flamme –The Flame ist in der zweisprachigen Ausgabe beim Kiwi-Verlag erschienen.