Absolutely refreshing, funny, witty and somehow out of date, this is probably the best way to describe Magdalena Ganter's debut album "Neo Noir". Thirteen tracks, which could also have their origins in the golden 1920s, manage to stand out from the common sound of German pop music with ease. The jazzy opener "Nackt" already impresses with its directness and cheeky puns. Completely different, accompanied by a fine piano and clearly more melodious, follows "Der Wind" and shows how the wind blows on "Neo Noir". Namely in all directions.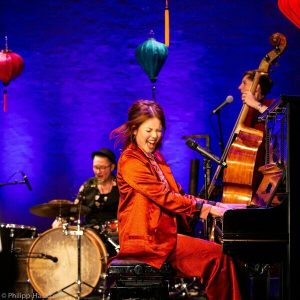 Debut at this point doesn't mean that Ganter is new to the business. The musician has been on the road for several years with her electro trio Mockemalör. On "Neo Noir" she continues to work with Mockemalör colleague Simon Steger, but the electronics only remain subtle on "Neo Noir".
The pieces are varied and independent. Ganter's influences from comedy and cabaret are unmistakable. Despite all its retro charm, "Neo Noir" doesn't seem old and dusty, but shows through current topics that the style of the 20s can celebrate a welcome comeback 100 years later.
It could all be so nice, but releasing an album nowadays unfortunately also means having to do without the accompanying tour and a big release party for the time being. Therefore, "Neo Noir" celebrated the release online in a live stream in a gorgeous show, which makes waiting for the end of the pandemic and well-filled concert halls even more difficult. You can check out the show here. Maybe you will discover another familiar face?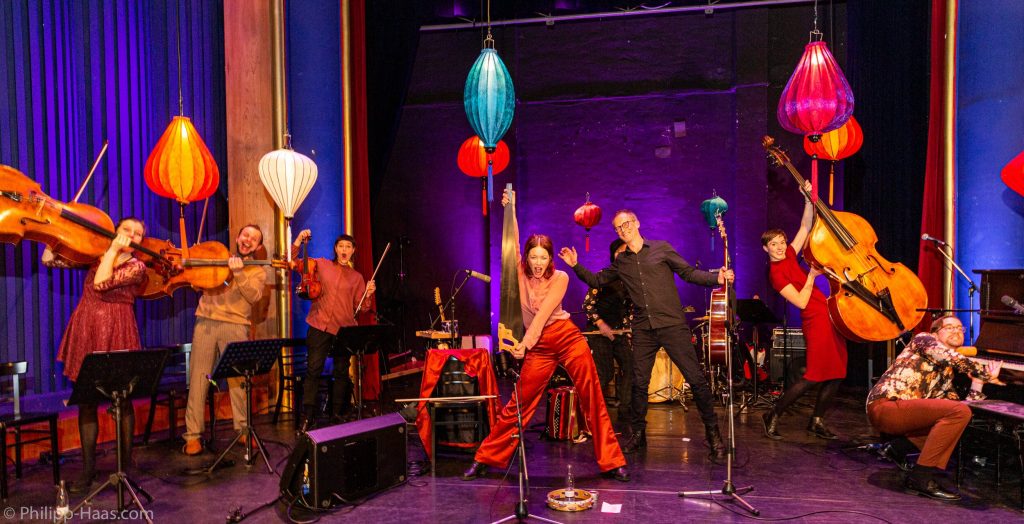 A detailed tour for the album is planned for autumn. We keep our fingers crossed that it will work!
Magdalena Ganter on tour:
09/24/2021 Marburg, Q
09/25/2021 Frankfurt am Main, bread factory
09/26/2021 Jena, transformer
10.10.2021 Damnatz, culture tennis
10/22/2021 Rostock, Helgas Kitschen
October 24, 2021 Berlin, Silent Green
10/26/2021 Hamburg, lifting platform
October 28, 2021 Münster, Hot Jazzclub
10/30/2021 Gaggenau, Klagbühne
18.11.2021 München, Eppel & Etliche
November 19, 2021 Laufenburg, Schlössle
11/20/2021 overseas, free space
11/21/2021 running, Zum Oxen
Follow our "TV Noir Favorite Pieces" playlist. There you will find the latest releases from TV Noir artists and other great musical discoveries.